Dino Digging (Ludum Dare 48)
ENGLISH 🇺🇸
You are a palaeontologist searching Fossils !

⛏️ Click on the Tiles to break them. Each time you break a Tile, you go deeper into the earth.
🦴 Collect Fossils to complete your collection and ear Money to buy better equipment, allowing you to go deeper and deeper
🪨 Watch out for Rocks ! Each time one hit the top of the screen, you lose one heart. Breaking a Rock also break horizontally adjacent Rocks.
The game runs on web browsers like Google Chrome and Firefox on desktop and can also be downloaded for MacOS, Windows(not tested) and Linux(not tested).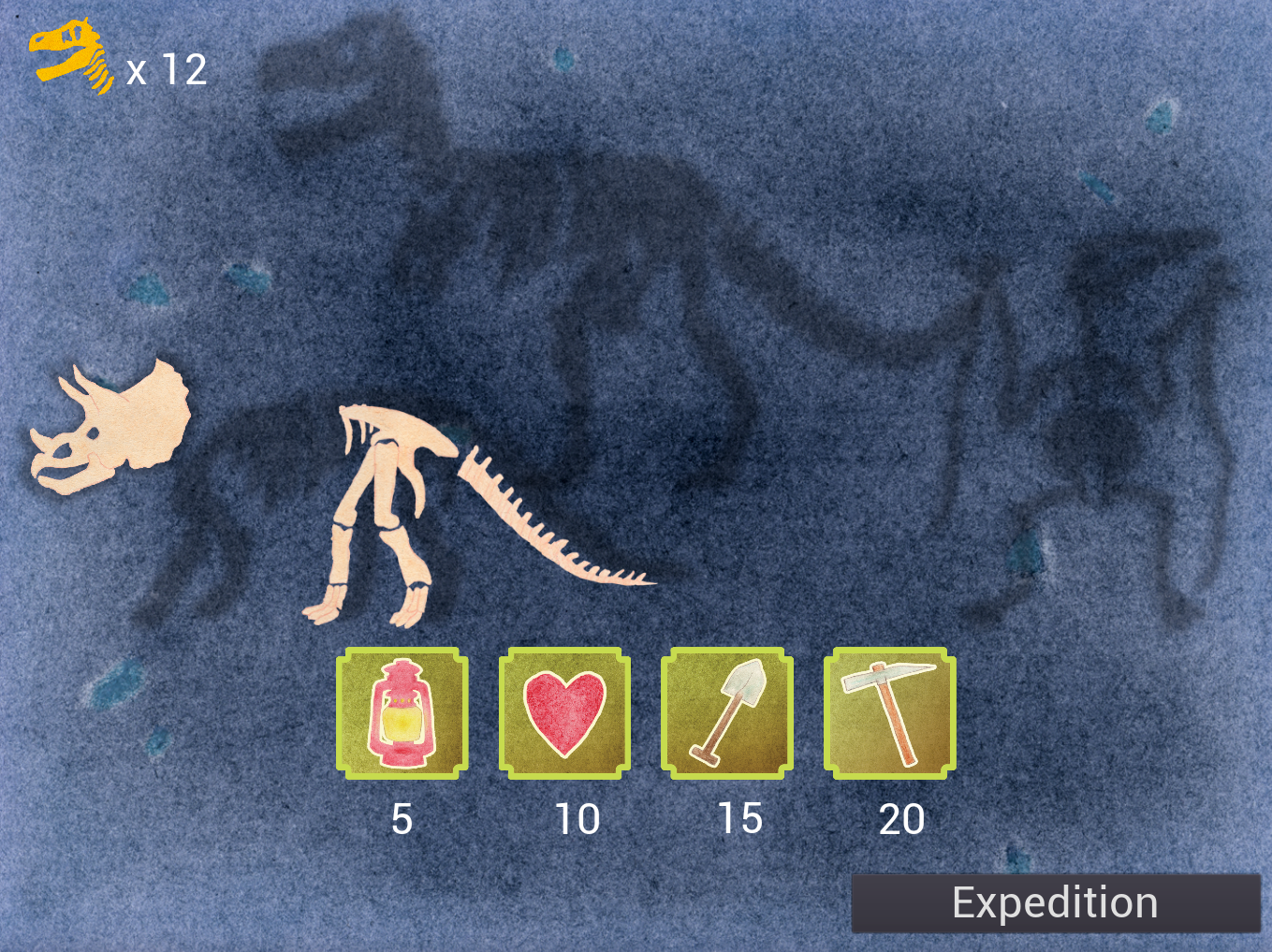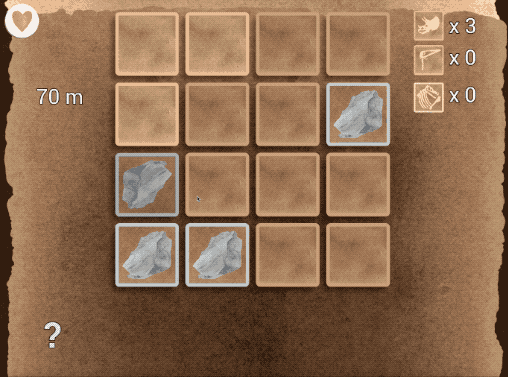 FRANÇAIS 🇫🇷
Vous êtes un paléontologue à la recherche de Fossiles !
⛏️ Cliquez sur les Tuiles pour les briser. À chaque fois que vous brisez une Tuile, vous vous enfoncez plus profondément dans la terre.
🦴 Récupérez des Fossiles pour compléter votre collection et gagner de l'Argent. L'Argent vous permet d'acheter de meilleurs équipements vous permettant d'aller plus loin dans vos expéditions.
🪨 Attention aux Pierres, quand elles atteignent le haut de l'écran, vous perdez des points de vie ! Casser une Pierre détruit aussi les Pierres adjacentes horizontalement.
CREDITS 📝
Sarah Germain : Graphisms

Félix Metzinger : Game Design, Programming, Sound Design

Guilin Braïda : Music

👾 Updated : correct some game breaking bugs.
👾 Updated 2 : correct some other game breaking bugs, highligted double rocks and add buttons to mute music and sound effects.

Comments
Log in with itch.io to leave a comment.
Is this supposed to be for android?
Not for the moment, I checked the wrong boxes when uploading... I am actually working on an android export that might be released next week tought
I played the browser version. I'm looking forward to an android version if you get around to it :)